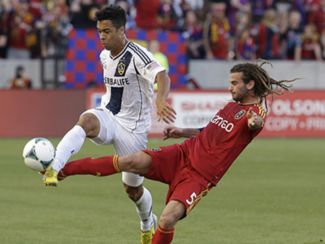 In an interview he discusses how youth soccer helped him reach the L.A Galaxy
So what was your experience like playing for the Bolts growing up?
"Playing for the Bolts growing up was great. I had a great group of friends and various games and tournaments trips that I will never forget. My Bolts days were some of the most fun of my soccer career thus far."
How did the Bolts contribute to where you are today?
"The Bolts program was always well organized which gave me an important foundation as a young player. Training sessions didn't go to waste. Bolts' success and reputation as one of the best clubs on the east coast also helped put me in the spotlight, helping me be seen by coaches and scouts of the next level"
What advice would you give to a current Bolts player who wants to become a pro?
"The one thing I wish I knew as a young player is how close the professional level can be. We've all heard it a million times, but a little extra work and discipline will go a long way. With a lot of extra work there really are no limits. The hardest part is patience and not forgetting what you need to do to get where you want."?
(Bolts currently expanded to 40 teams from NH to Rhode Island) Did you see the Bolts or even youth soccer becoming this big? Do you see yourself getting more involved in youth soccer down the road??
"I didn't see the club growing to this extent but it was a great experience for me and it's clear that it has only grown since I was with them."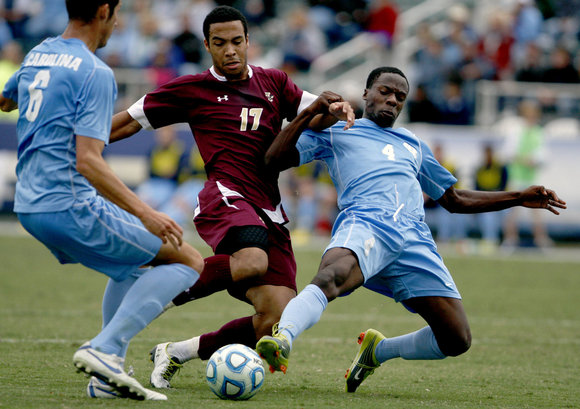 Now that the Bolts have over 75% of players going on to play in college, how did you begin to plan for college and then a pro career?
"My junior season of high school, I started getting letters of interest from various colleges that had seen me play with the Bolts. By the summer I had narrowed down my search to about four colleges, none of which were Boston College. That summer my team made it to regionals in Maine, where Ed Kelly saw me play a few games. After the tournament he offered me a spot on the team and with BC's good academic and soccer reputation, it was an easy decision for me. It was a perfect example that anything can happen, even if you think you're headed somewhere else."
What is the most significant part of development for a youth player?
"If you don't want it, you wont make it. The point when a player decides that he wants to make something out of soccer, is the most significant, whether it is at age five or fifteen. My freshman year of high school I was going to try football instead of soccer in the fall until my Bolts coach urged me not to. Since making the decision to play soccer that fall, I haven't looked back."
Who is your favorite soccer player?
?
"There have been two really influential players to me: Thierry Henry and Charlie Davies."
What is your favorite pre-game meal?
"Something light. Probably grilled chicken or fish."
Any soccer pre-game superstitions?
"Nothing routine but if I notice something work one time I'll usually do it again until it doesn't work."
What is your favorite Boston team?
"Bruins"