SPRING SOCCER  2022
  FALL SOCCER 2022 REVERE FC BOLTS
BOYS AND GIRLS 4 TO 16 YEARS OLD
Revere FC BOLTS and the Revere Recreation Department are proud to announce the opening of the registrations for our FALL SOCCER to provide every student of the Revere Schools with the opportunity to enjoy the practice of soccer and play local competitive games in a safe environment and under the supervision of qualified coaches. The players will be divided in teams according to their age . Every team will have a technical session before each game .. The trainings will be run by Director Cesar Salazar and a group of professional Coaches who understand that the practice of SOCCER can help players in so many ways , as self-esteem,anxiety,coordination,decision making, discipline,coordination, teamwork,agility,endurance, soccer is ideal for boys, girls, who play the same game under the same rules and where physically appropriate may play alongside each other.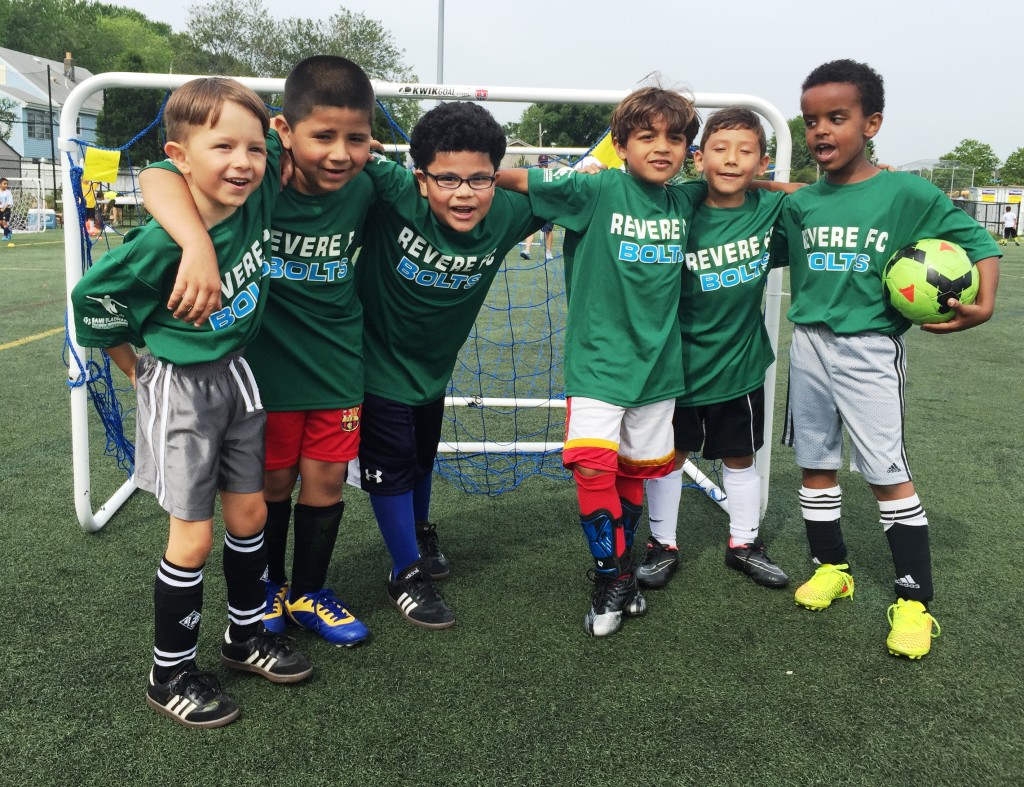 Where: REVERE HIGH SCHOOL TURF FIELD (101 School St. Revere)
         How much:  $120 for the spring season.
Sessions: There will be 8 sessions starting on Agust 15
Games: Each player will play 6 In-Town games
Schedule: Saturday 8:00 am to 9:30 pm
REGISTRACIONES: Revere High School turf field Saturdays mornings at 8:00 am Saturday July 25,August 1 and Agust 8
Questions : Contact Cesar Salazar
781-718-9971
***Every player MUST bring soccer shoes and a soccer ball, ages 4 to 7 size # 3 and ages 8 – 13 size #4