REVERE BOLTS FUTSAL JAMBOREE 2018-2019
REGISTRATIONS!!!!!!!
COME PLAY TWO BACK TO BACK GAMES AND GO!!!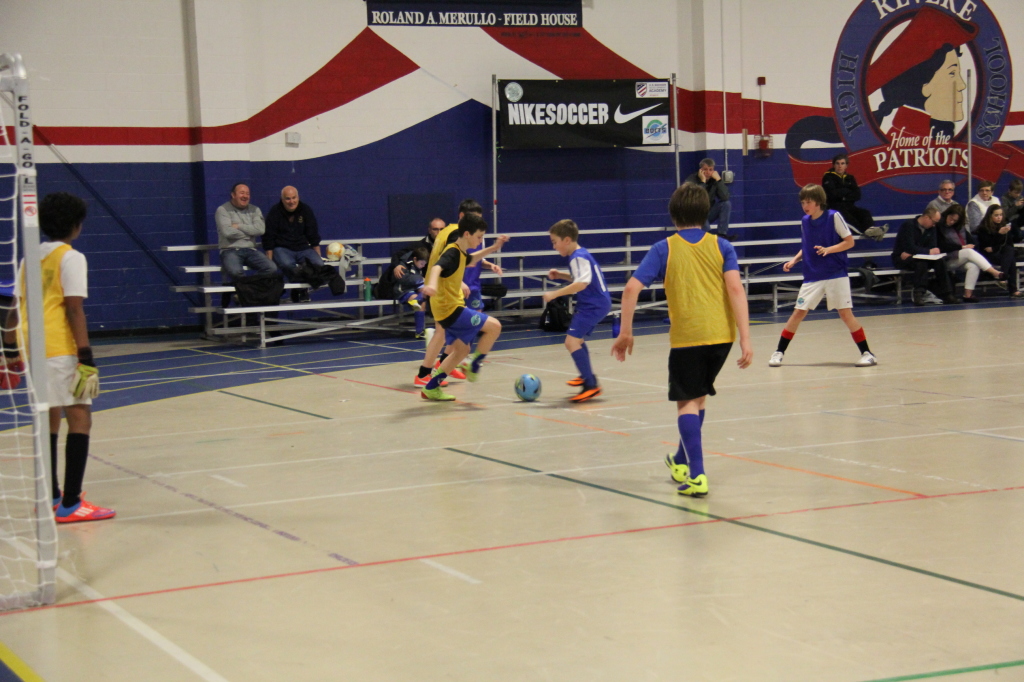 Come and live in Revere a very exiting experience of playing FUTSAL freely , with Zero coaching. It will encourage the players to show their magic , without fear, make their own decisions, learn from their mistakes and find solutions to problems , what improves immensely their soccer decision making , the most important tool in soccer. Players will be divided in teams of 8 players each and will play 2 games every week, players will have a different team every week to help them think beyond standings , we will provide with an environment of street soccer and , as much as possible, we will let the players do what they like most- PLAYING IN A FUN AND COMPETITIVE ENVIRONMENT.
WHERE: The games will play in the Revere High school Gym ( 101 School st , Revere), it is a nice facility with robber floors , enough parking space , easy access from any point of the state.
-WHEN:
SESSION I : November 10 December 8,15,22…………………….COST: $50
SESSION II: January 5,12,19,26 February 2,16 March 2,9…..COST: $100
-SCHEDULE: Every player will play 3 or more games in 90 minutes
Groups will be divide according their Birthday as followed
Born 2011,2010, 2009 9:30 AM – 11:00 AM
Born 2008, 2007, 2006 11:00 AM- 12:30 PM
Born 2005, 2004, 2003, 12:30 PM – 2:00 PM
Born 2002, 2001, 2000 2:00 PM – 3:30 PM
HIGH SCHOOL 2:00 PM – 3:30 PM
HOW MUCH?
SESSION I : November 10 December 8,15,22…………………….COST: $50
SESSION II: January 5,12,19,26 February 2,16 March 2,9…..COST: $100
REGISTER NOW !!!!! FILL OUT REGISTRATION AT THE END
OR REGISTER THE SAME DAY , SAT NOVEMBER 12 , AT THE GYM ,BEFORE THE GAMES
GUEST PLAYERS ARE ALWAYS WELCOME
INFORMATION:: reverefc@gmail.com/ 781-718-9971 / reverefc.com